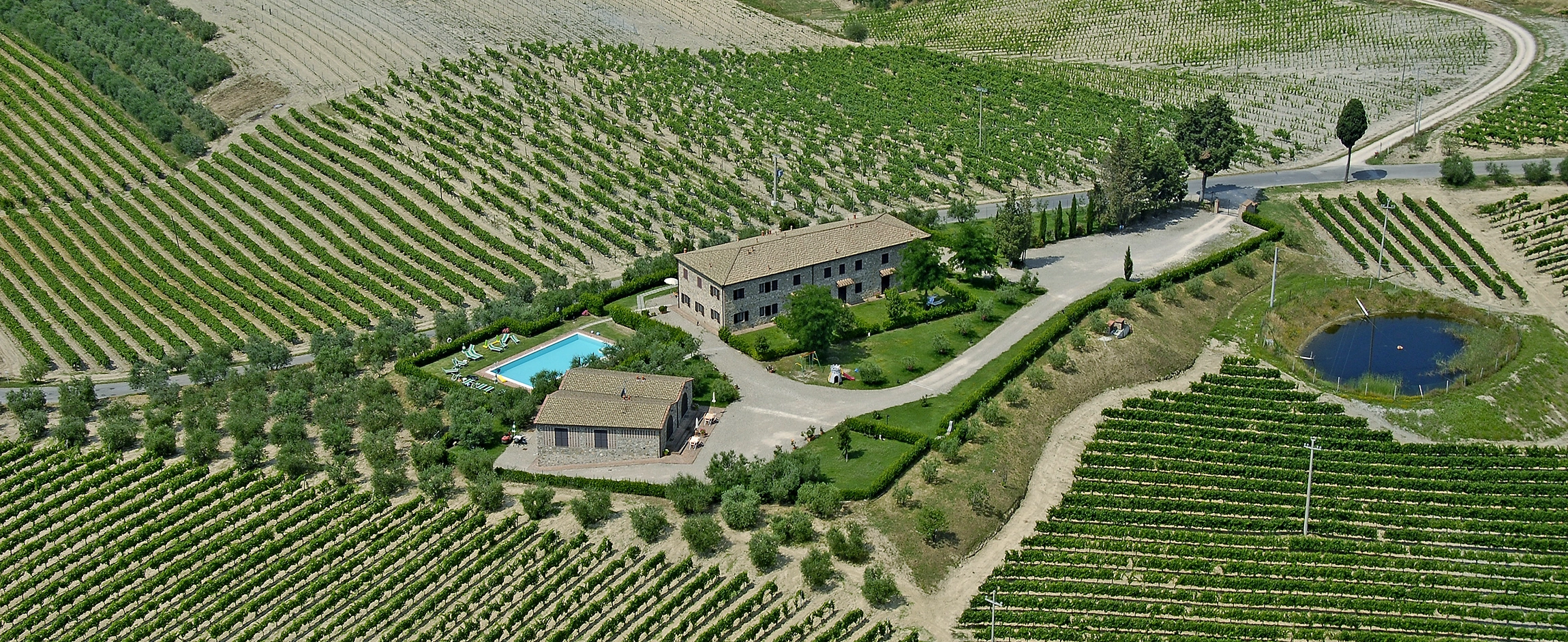 The Macinatico Farm
Agricultural business near san gimignano tuscany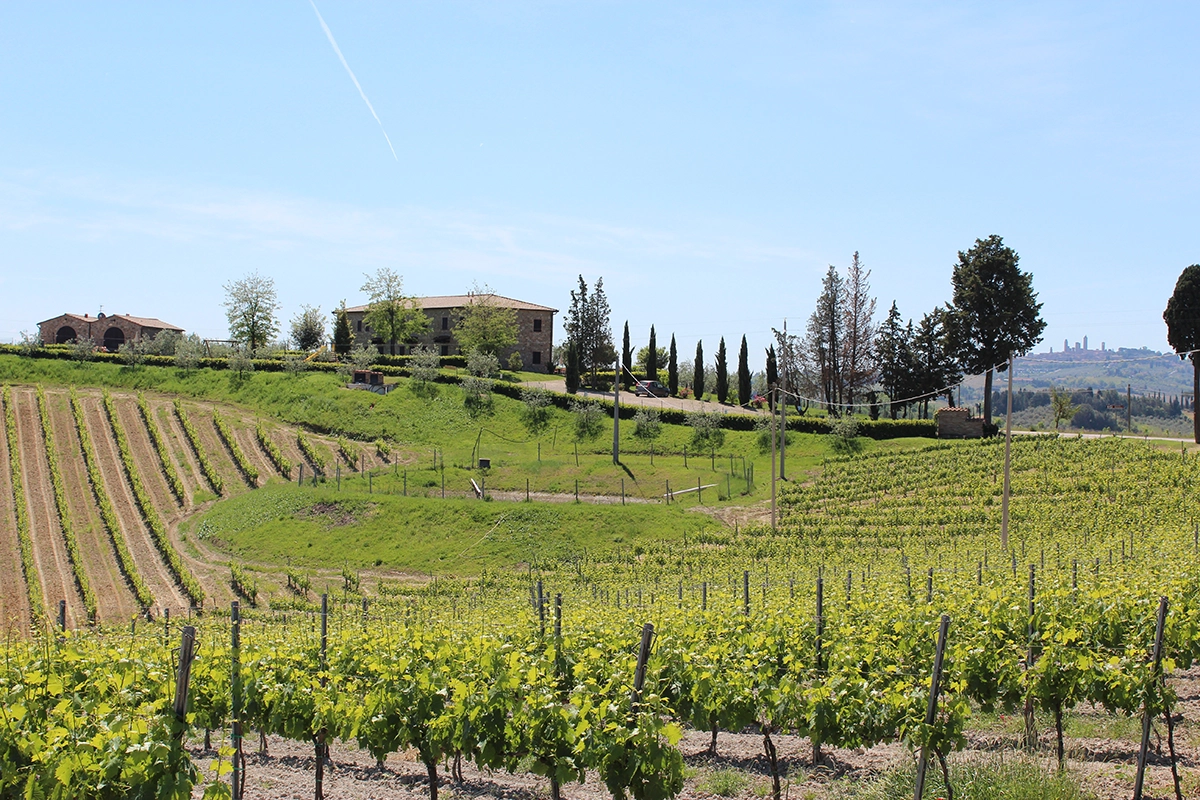 The Macinatico agricultural business is the fruit of the passion of three generations of the Massi family, who are originally from The Marche region.
The Macinatico II estate, planted with vines and olive trees and located in the countryside of San Gimignano, has been in the Massi family since 1956. In 1997 the family also purchased the neighboring farm, Macinatico I, whose cottages were renovated and now offer hospitality to vacationers.
To date, the Massi brothers' agricultural company has nearly 100 hectares of land, about 80 of which are planted with vines and 15 with olive trees.
The grape varieties grown at Macinatico are primarily Vernaccia di San Gimignano and Sangiovese, but also Merlot and Viognier.
Fifteen hectares of olive groves feature the Moraiolo, Leccino and Frantoio cultivars, as well as Correggiolo and Americano. With Luca, Barbara and Andrea, the current generation of the Massi family who run the farm today, the drive toward modernization in an organic and environmentally-sustainable way has been strengthened, with great results in the appreciation of the wines and oil produced at Macinatico.
Vini biologici a San Gimignano
The grapes of the wines produced at Macinatico are all grown on the estate.
All the wines have been certified organic since 2014 and are the following:
Chianti Grappa and Chianti Riserve Grappa are also produced at Macinatico.
Organic Tuscan Olive Oil from San Gimignano
The extra-virgin olive oil too produced at Macinatico has been certified organic since 2014.